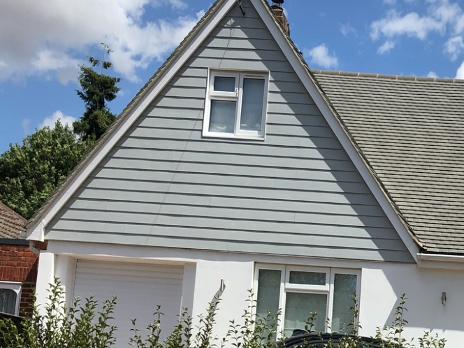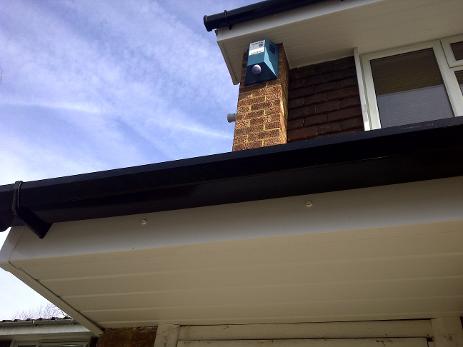 TESTIMONIALS
Thank you and the team for the work well done,polite and professional, lovely to have on site.

From: Chris

Excellent in every way. Great attention to detail from point of survey through to fitting teams . A thoroughly professional company.
From: Mr P in Hook

Very polite and although running slightly late kept me informed and professionally replaced our full house of roofline products. Many thanks! Would definitely use for other houses that I own locally!
From: James in Camberley
321 FASCIA'S AND SOFFIT'S

321 Roofline Installations
If you are looking for a quotation to replace your gutters, a price to replace fascias, a quote to replace your downpipes or guttering, or even a quote to re-verge your gable and a quotation to re-roof your home 321 Fascias can accomodate your requirements.
White PVCu Fascia, Black PVCu Fascia or Brown PVCu Fascia are all standard colours normally available off the shelf. In addition to these, PVCu Cladding is also available in a choice of many colours.

With top quality fitting teams who have worked together with us for 15 years or more we have a vast range of expertise to accommodate any requirement you have.

We work with great pride and look after our customers as they continue to spread the word about our excellent workmanship. We will never let this falter, its something we pride ourselves on. We know that its the quality of the fitters that is so important with each installation.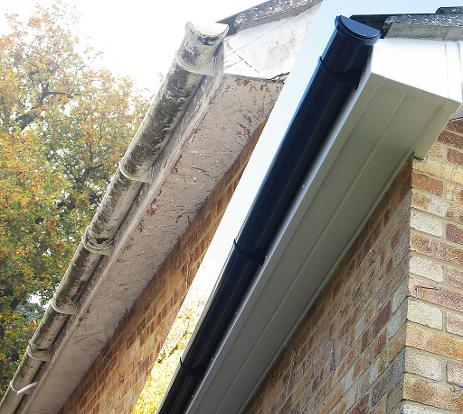 Fascia and soffit replacement in Forest Park, Ascot, Sunningdale, Virginia Water, Feltham, Winkfield Row, Winkfield, Oxford, Hants, Berkshire, Surrey, London, Middlesex, canvassers wanted, canvassing jobs, PVCu fascias and soffits, repair gutter, fascia and gutter, gutter repair,
Camberley , Farnborough, Bisley, West End, Woking, Weybridge, Walton-on-Thames, Hook Heath, Yateley, Crowthorne, Finchampstead, Wokingham, Bracknell, Wargrave, Warfield, St John's Woking, Knaphill, Guildford, Wood Street Village, Farncombe, Fleet, Cove, Pyrford, Pyrford Woods, Basingstoke, Hook, Forest Park, Ascot, Sunningdale, Virginia Water, Feltham, Winkfield Row, Winkfield, refurbish home,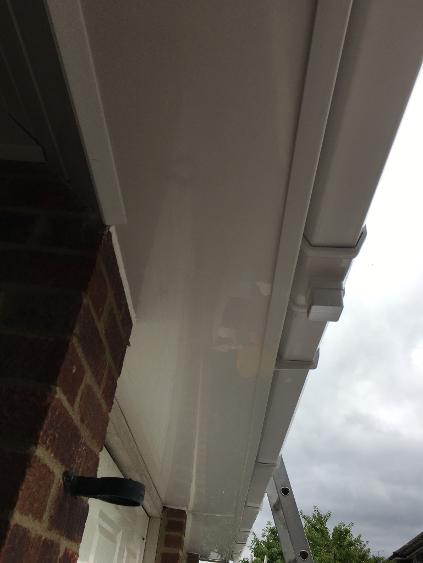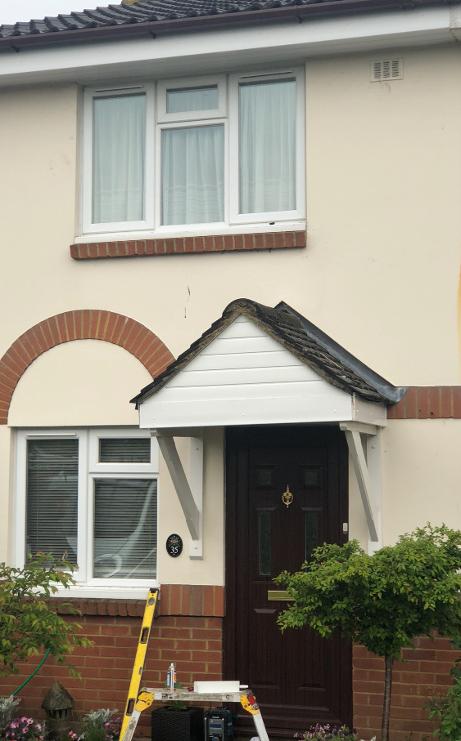 321 Fascias, Soffits, Gutters, Downpipes
Local Fascia and soffit replacement for the
lowest affordable prices and highest quality.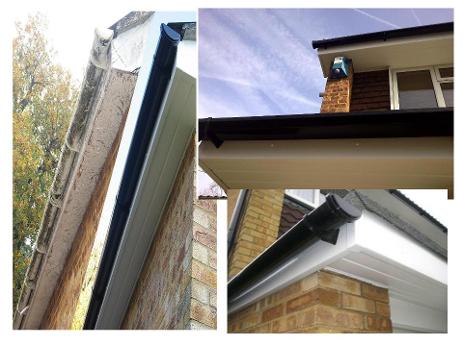 SPECIAL OFFER

40 metres Replacement

Fascias Soffits and Guttering for only

£2,430.00

______________________________


Max. fascia size 150mm max. soffit size 200mm
Expert Fascia Installation Teams

Our expert 321 Fascias UPVC fascia and soffit installers
are dedicated to completing your projectwith quality results, for every installation. 321 Fascias guarantee to beat any written quotation for a professional roofline installation. We supply fascias, soffits, guttering and downpipes, bargeboards, felt tray eaves guard, hedgehog or gutter guard. Our professional teams are fast and friendly and leave your home tidy and looking amazing on completion.

Areas 321 Fascias cover include:
Camberley, Surrey, Winchfield, Winkfield Row, Winchester, Romsey, Eastleigh, Sandhurst, Owlsmoor, Bracknell, Guildford, Old Basing, Hants, Lower Earley, Crowthorne, Marlow, Esher, Egham, Leatherhead, Reading, , Fleet, Farnborough, Binfield, Staines, Zebon Copse, Cookham, Sandhurst, Woking, Berks, Hants, Surrey, West Byfleet, Hook, Basingstoke, Farnham,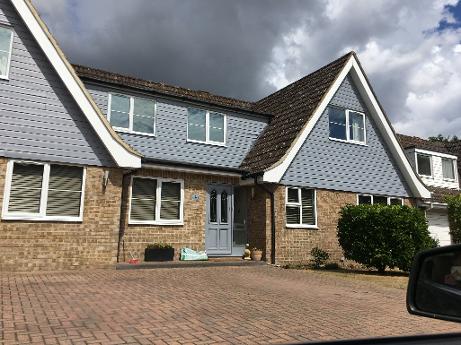 fascia installer in Guildford, Cranleigh, Hindhead, Bordon. We have replaced many old and rotten fascias in and around Petersfield, Camberley,
Farnborough, Camberley, Cranleigh, Owlsmoor, Windlesham, Lightwater, Godalming, call us today for a free price to replace your fascias and soffits in Winkfield, Reading,

Warfield, Bracknell, Crowthorne, Wokingham, Woodley, Henley, Woking, Emmer Green, Reading,

Oxford, and Stoke Poges.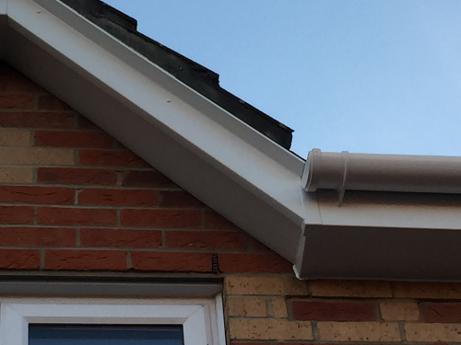 Fascia and Soffit installers in Ammersham, Cove, North Camp, Romsey, Winchester, Andover, Bentley,, Bagshot, Weybridge, cladding in grey composite looks great on houses previous clad with wood or where there are clay tiles. Wokingham, Wraysbury, Eton, Sindlesham, Reading,

Caversham, Purley on Thames, Richmond on thames, Henley-on-thames, Holyport, Maidenhead, Bramley, Hatch Warren, Kempshott, Medstead, Kings Worthy, Newbury, Thatcham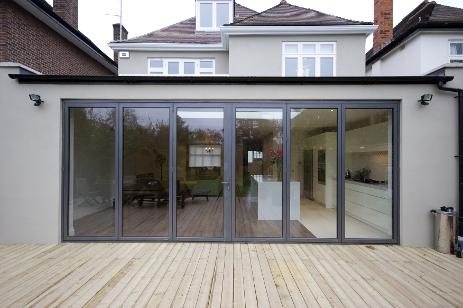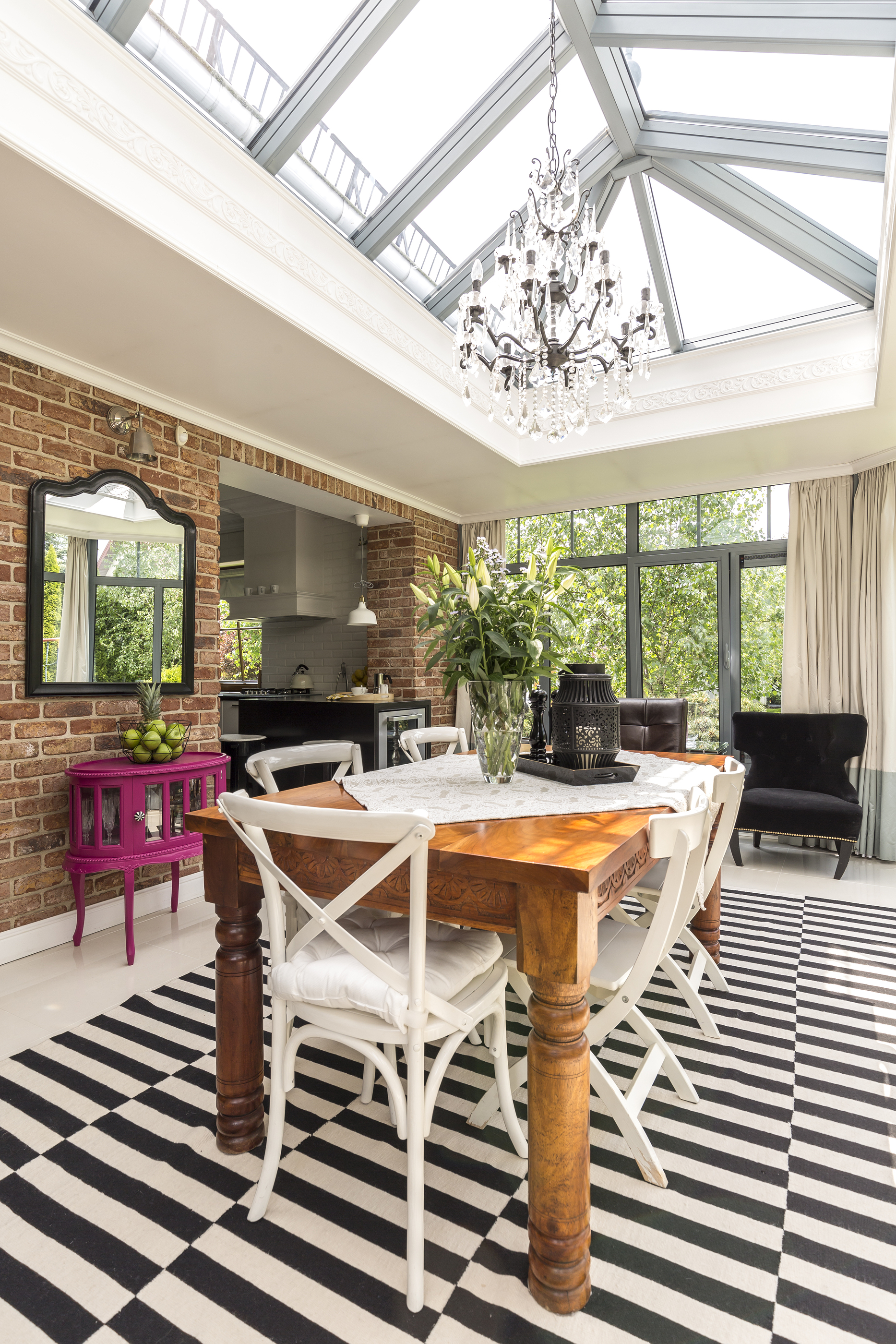 QUOTE FASCIAS, fascia installer near me, grey cladding installer, FLEET, replacement fascias in Farnham, online quotes, GUTTERING AND SOFFITS, 01252 364569, FLEET, Farnham, WARFIELD, Bracknell, Binfield, Maidenhead, Crowthorne, Online price FASCIA AND SOFFIT, quotations for fascia replacement, QUOTE FOR FASCIAS AND SOFFITS, guildford, Fleet, yateley, Farnham, Hartley wintney, Hook, Camberley, Farnborough, Surbiton, Richmond, Twickenham, Old Basing, Basingstoke, Camberley, Farnborough, Surbiton, Richmond, Twickenham, Sunbury, Kingston upon Thames, fascia installer near me in Bisley, West End, Woking, Weybridge, Walton-on-Thames, fascia installer in Hook Heath, Yateley, Crowthorne, fascia installation company Finchampstead, fasci and soffit company Wokingham, fascia installer Bracknell, Wargrave, Warfield, St John's Woking, Knaphill, Guildford, Wood Street Village, Farncombe, Fleet, Cove, Pyrford, Pyrford Woods, Brookwood, Binfield, Winnersh, Hook, Basingstoke, Farnham, Godalming, Ashford, Staines. Egham, Farnham, Sandhurst, Hartley Wintney, Basingstoke, West End, Lancashire, Barrowford, Hapton, Colne, Nelson, Brierfield, Briercliffe, Lancashire, Barrowford, Hapton, Colne, Nelson, Brierfield, Briercliffe,Barnoldswick,Camberley, Farnborough, Surbiton, Richmond, Twickenham, guildford, Fleet, yateley, Farnham, Hartley wintney, Hook, Old Basing, Basingstoke, Camberley, Farnborough, Surbiton, Richmond, Twickenham, Sunbury, Kingston upon Thames, Bisley, West End, Woking, Weybridge, Walton-on-Thames, Hook Heath, Yateley, Crowthorne, Finchampstead, Wokingham, Bracknell, Wargrave, Warfield, St John's Woking, Knaphill, Guildford, Wood Street Village, Farncombe, Fleet, Cove, Pyrford, Pyrford Woods, Brookwood, Binfield, Winnersh, Hook, Basingstoke, Farnham, Godalming, Ashford, Staines. Egham, Farnham, Sandhurst, Hartley Wintney, Basingstoke, West End, Westfields, Mayford, Guildford, Fleet, Farnham, Hook, Old Basing,cheap fascia replacement woodley, cheap fascia replacement windsor, cheap fascias henley, cheap fascias farnborough, cheap fascias frimley, cheap fascias camberley, cheap fascias woking, cheap fascias dorking, cheap fascias leatherhead, cheap fascias winnersh, cheap fascias Farnborough, Camberley, Cranleigh, Guildford, Fleet, Farnham, Hook, Old Basing, Basingstoke, Oakley, Winchester, Sandhurst, Staines, Epsom, Leatherhead, Send, Woking, Wimbledon, High Wycombe, Crowthorne, Addlestone, Godalming, Aldershot, Bentley, Dorney, Burnham Common, Wokingham, Newbury, Oxford, Marlow, Basingstoke, Andover, Winchester, Romsey, Bordon, Yateley, Wasing, Reading, Chieveley, Burleigh, Barkham, Hurst, Owlsmoor, Lightwater, Windlesham, Wentworth, Sunningdale, Windsor, Chobham, Chertsey, Chilworth, Haslemere, Hindhead, Compton, Milford, Ewhurst, Bookham, Oxshott, Weybridge, West Byfleet, Byfleet, Dogmersfield, Hook, Winchfield, Oakley, Oxford, Bookham, Burnham Common, Rotherwick, Mattingley, Hartley Wintney, Twickenham, Chertsey, Cobham, Chobham, staines upon thames, staines, kingston on thames, newbury, wallingford, Cookham, Gerrards Cross, Uxbridge, streatley, compton, marlow, whitchurch,cranleigh, maidenhead bray, holyport, Fascias & Soffits, Guttering Downpipes and Roofline Solutions, Woosehill, Ancells Farm, Elvetham, Zebon Copse, Odiham, Basingstoke, Fleet, Camberley, Bisley, Southwood, Cove, renhead, Bramley, Hatch Warren, Kempshott, Medstead 08456 430789, QUOTE FOR BARGE BOARDS, Guttering Downpipes and Roofline Solutions, 08456 430789, local reputable company, Friendly installers, cheapest prices, we will never be beaten on price,321 Fascias Quote, Soffit quote, Gutter replacement quotation, Lead flashing quotation,price for replacement barge boards, pvcu cladding quote, Price to replace fascias and soffits, price for gutter replacement, PVCu fascia board price, PVCu fascia and gutter replacement quotation,Fleet, Farnborough, Sandhurst, Woking, Berks, Hants, Surrey, West Byfleet, Hook, Basingstoke, Farnham, Guildford, Cranleigh, Hindhead, Bordon, Petersfield, Camberley, Fascias & Soffits, Guttering Downpipes and Roofline Solutions, fascia and gutter, new pvc fascia, new pvc soffits, new pvc guttering, new pvc gutters, gutters, new, pvc, pvc marshall tufflex, cheapest guttering repair, cheap gutter repair, cheap fascia and soffit, cheap fascias, cheap fsg, cheap soffits, cheap guttering, low cost fasias, low cost guttering, low cost guttering